NOTE: To have event, activity and other information posted on this website,
Please send an email with details to: web@campbellunited.org
_____________________________________
 Find Events for United Methodist Women (UMW) here
_____________________________________
Upcoming Events:
Get Grounded! 

Come on Saturday, May 27, to share a cup of coffee with old friends, make new friends and get to know our neighbors at a pilot pop-up coffee shop from 8am-11am in the courtyard between the Sanctuary and Chapel.
Our church is great at welcoming people and we'd like to get to know our community better.  With our busy, stressful lives, a simple cup of coffee and a muffin can give us a way to slow down and get to know the world around us.
We are calling this pop-up "Get Grounded" because it sums up what we hope this shop will be…a pause in a person's day, a moment to nurture goodness and neighborly connection.  Something that, although small, might be enough to bring us back to the present moment.  Something that lets us "get grounded."
As this is a pilot program, we will also be "popping up" June 3 and June 17.  We hope you'll join us!
_____________________________________
"Feed" the Campbell UMC "Little Library" Boxes

Children are visiting our library boxes daily for reading material!  Please help us to keep these boxes full by donating new or gently-used books (only), for children ages 0 to 13.  We welcome books written in English and in Spanish. No used coloring or activity books, please.
We still have plenty of adult reading books, so they are not needed at this time.
Your donations can be left in the church library or Fellowship Hall on Sunday mornings, before or after worship. If you cannot leave them on Sundays, books placed in boxes or bags and labeled "For Library Boxes" can be placed in the AMY Building lobby Mondays-Thursdays between 9am and 4pm.
Let the coordinator, Brook Hendershot, know anytime you are dropping off books at the church, and feel free to contact her with any questions you might have.  Brook's phone number and email may be obtained from the church office.  Thank you for helping to provide books for the children in our community!
_____________________________________
2017 UMC Summer Camps:
Registration is Now Open
A week at camp can be a life-changing experience for children and youth. The Summer Camp Programs of the California-Nevada Annual Conference of the United Methodist Church are about meeting the hopes and dreams of parents, and creating lifelong, life-changing memories for young people in a sage, fun, and caring environment.
Your child will discover an ever-greater love for God in their hearts — while growing in self-confidence, resourcefulness, and gratefulness as they encounter a spiritual awakening that will unfold over a lifetime.
Monte Toyon Camps:  July 9th -14th
Lodestar Camps:  July 16th- 21st & July 17th- 22nd
Find out more here.
If you register by June 4th Campbell UMC will cover the deposit!
Questions?  Contact Melinda at youth@campbellunited.org.
_____________________________________
June UMW Program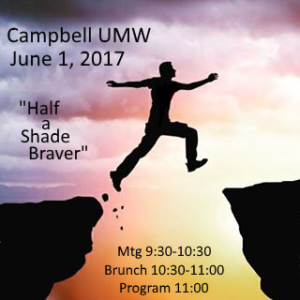 The Campbell United Methodist Women invite you to join them for their bi-annual program on
Thursday, June 1st, 2017,

in the
Fireside Room
.
Program: "Half a Shade Braver"
Please join us as our speaker, Pastor Kathi McShane, talks about how we live gracefully, individually and as a community, while change and uncertainty are swirling around us.  All are welcome!
Business Meeting from 9:30 am – 10:30 am
Coffee and Brunch from 10:30 am – 11:00 am
Program begins at 11:00 am
ALL Welcome!
_____________________________________
See Xanh, the Film
They are inviting all of our local Reconciling churches,
and especially youth groups.
ARUMC joined the kickstarter for this film and its been pretty exciting.  They would appreciate it if you would share and let it be known that
Everyone is invited!
Clothing is a form of liberation for gender queer Xanh. Their mother is a Vietnamese seamstress who polices Xanh's gender presentation through the creation of feminine clothes. As their mom continuously criticizes their wardrobe, Xanh experiences a series of nightmares that pushes them to search for peace within.
Feel free to post and share this flyer widely!
Alum Rock United Methodist Church
30 Kirk Ave, San Jose CA
FREE LUNCH will be provided!
_____________________________________
 Register Now for Vacation Bible School (VBS)!
Save the Dates of June 26-30th from 9:00am – 12:00pm
for Vacation Bible School.
This year's theme is Maker Fun Factory, where kids will learn that they were Created by God and Built for a Purpose!
The week includes: New friends, Amazing experiments, Creative games, Lip-smacking snacks, Surprising adventures, and Incredible music.
VBS at Campbell United is open to (potty-trained) 3-year-olds through completed 5th grade.
Completed 6th graders and up can volunteer on leadership teams.
View and Download the registration form.  Register early to save your spot.
Last day for Campbell UMC to receive your registration is June 18th.
Check what it's all about here:

_____________________________________
Engaging Spirituality – New Session began May 11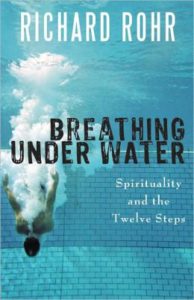 Engaging Spirituality is a small group at Campbell UMC that meets for 8-10 weeks around a particular book or curriculum, rests for a time, and begins again.
Each time the group re-convenes, it is open to new participants.
A new session of Engaging Spirituality began on May 11th .
This session will meet for 9 weeks (thru July 6), on Thursdays, 6:00-8:00pm, in the Youth Room (3rd floor of the AMY Building).
We will be studying and experiencing together Breathing Under Water, a book by Franciscan priest Richard Rohr. Rohr utilizes the three touchstones of the 12-Step program – Honesty, Openness and Willingness – to help us recognize and rid ourselves of patterns of thinking that hold us back from engaging fully with the life we've been given. Just as overcoming addiction requires courage and commitment, he says, so too can the journey of faith.
Leaders are Melissa Allison and Pastor Kathi.
This is a not a drop-in group; participation requires some commitment for the full 9-week session.
If you would like to participate, or to hear more about Engaging Spirituality, contact Pastor Kathi at
pastorkathi@campbellunited.org or Sandy Snider at s.k.snider6575@att.net.
_____________________________________
Book Club Continues through June!

The Campbell UMC Book Club is back in session again.  The Book Club meets every 4th Monday from 4-5:30pm in the Fireside Room (except in December).
The reading list for 2016-17 is now available. Find out more & join in…
_____________________________________
Monthly LifeMoves Dinner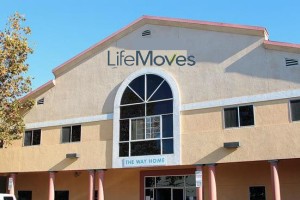 It is a new year of serving food at Montgomery Street Inn, part of the "LifeMoves" network.  Thank you to everyone who has helped with all the different aspects of the project throughout the past year(s).
Every 3rd Sunday of the month, (with a few exceptions) we donate our time & serve a dinner for the folks at the LifeMoves (prev. Inn-Vision) homeless shelter at the Montgomery Street Inn.
In 2017, Campbell UMC will not prepare meals on: Easter Sunday, Fathers' Day or any Sunday in December.
The next dinner we are serving is June 4th – for homeless men at LifeMoves.
The menu is tuna noodle casserole, coleslaw, mixed vegetables and chocolate "Trifle" for dessert.
The next supper that we will plan for this group is on
June 4
(
Sunday
).  We will need food donations, cooks, servers and people to transport the food as well as monetary donations.
You can sign up in Fellowship Hall after worship service to donate needed food items, to cook and to serve.
Bring donated items (labeled "LifeMoves") to the kitchen by the Saturday before the dinner, placing into the box (also labeled "LifeMoves") in the kitchen or into the refrigerator as appropriate.
Cooks are needed for the 9-10am period as well as the 3-5pm period on each of these Sundays.  Dessert is made in the morning and the rest of the meal from 3-5pm.  The meal leaves the church at 5:30pm. to be served at 6:00pm at the Inn.   Please contact Jane LaPierre if you have questions and/or you can help with food or monetary donations for any of the 2017 dates (shown below).
Toiletries we have collected for the homeless will also be distributed on these dates.
The June supper is on the 4th and the menu is tbd.  People willing to donate food items or to cook please contact Jane LaPierre.
The dates for serving dinner are the 3rd Sunday of the month.  The exceptions are in April, May, June and December.  The following are the dates we will prepare & serve meals for the folks at LifeMoves:
 January 15           July 16
February 19          August 20
March 19               September 17
April 2                   October 15
May 2                     November 19
June 4                    December: Not serving
Thank you for your past and future support!
Yours in Christ's Service,
Jane LaPierre
For the Church in Action Committee
_____________________________________
Opportunities to Volunteer with Children at Rosemary School!
NOTE:  We also NEED SUBSTITUTES – please contact Brook at the email below…
Three (3!) opportunities to get involved in the church's partnership with Rosemary Elementary School: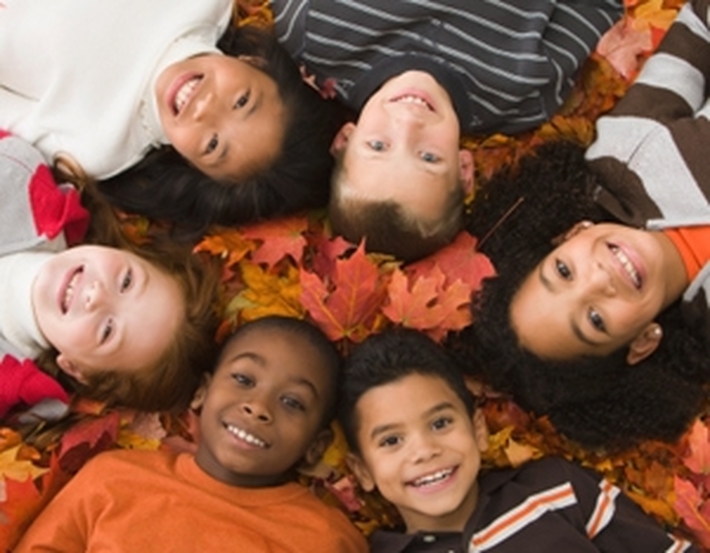 One-on-One Reading Companions are needed.  This is a one-afternoon/week commitment, 2-3pm., beginning in September.  No teaching skills required.  Training in September.
Asset Building Champions (ABC) Readers.  A volunteer and teacher, once a month, get together read a short book and lead a discussion in each classroom.  This program helps the entire school community to develop a common language and vocabulary about mutual respect and empathy.  This is a 2-3 hours/month, during-the-school- day commitment.  Training in September.
Volunteers for the School Library – assist in keeping the library open during after-school hours, so that it can be used by families for computer access and community-building.  This commitment will likely be 1-1.5 hours, once every 1-2 weeks.  Beginning in October.
Is this ministry calling to you?  Interested in finding out more?
Contact Brook Hendershot  or  Pastor Kathi
_____________________________________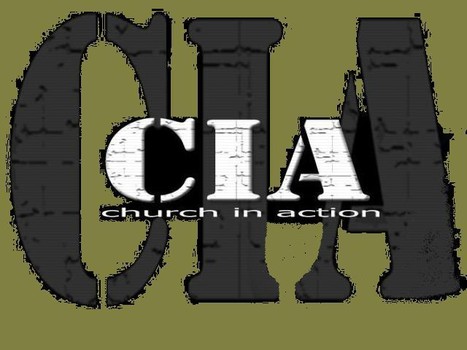 Church in Action is now collecting travel size health items including shampoo, soap, toothpaste/brushes, combs, deodorant, shaving items, pads & tampons, laundry soap and skin lotion.  They will be distributed to the homeless and those in need.  There is a bin in the hallway of Fellowship Hall designated to receive these items.
Thank you!
_____________________________________
Bishop Melvin Talbert Award
We are SO proud of Pastor Kathi and Pastor Daniel of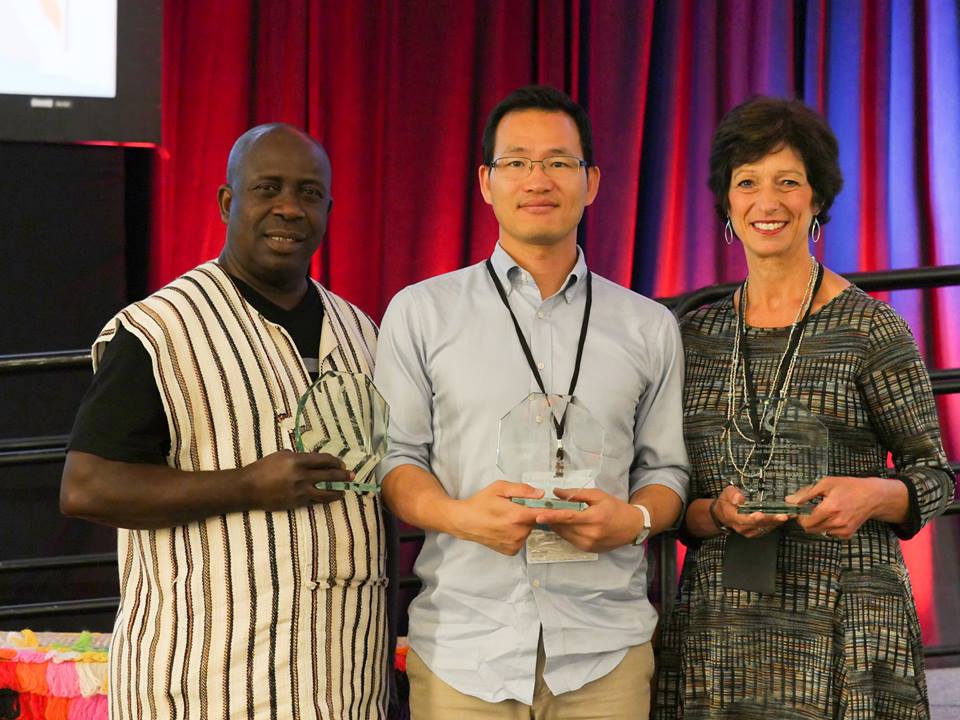 Campbell United Methodist Church
and Pastor Justin of New Creation United Methodist Church!
On Thursday, June 23rd, 2016, at our local conference, they were awarded and share this year's Bishop Melvin Talbert Award.
The California-Nevada Conference of the United Methodist Church Commission on Religion and Race makes this award annually to someone within the conference who best exemplifies a proactive stance in addressing, and working toward dismantling racism in the church and society.
Being that they work together with all the congregations at Campbell United Methodist Church, this is one time that the award was conferred to more than one person.
We are so very blessed to have them!
_____________________________________
"Jesus of Korea, Savior of the People"
The new book by our late Pastor Paul Kim is now available.
Read the story, "History Lives on Through Pastor's Mission" on the Greater New Jersey Conference website.
Pastor Paul's book is about the extremely rapid rise of Christianity in South Korea in the 1970's and 1980's.  Today Christian churches in Korea have memberships in the tens of thousands.  The roots of this conversion to the belief in Jesus is credited to the American Missionaries that arrived in Korea in the late 19th and early 20th century.
His book was nearly finished right before Pastor Paul's untimely passing in 2014.  The book was published early this spring and is available through Amazon and Fortress Press.  We also have two copies available in our own library for borrowing.
_____________________________________

New Friends, New Shoes!
Click below to watch the heart-warming video from Pastor Daniel's trip to Sierra Leone to deliver the shoes we collected last fall for local school children. Many thanks to all who contributed to this wonderful mission!
"Tell em, tell em, tell em, tell Papa God tenki!"
Shoes from Legacy Films on Vimeo.
_____________________________________
Trek to Lunch – Fridays, 10:45am.
TLC is still walking, talking, and eating!
The walking group, Trekking to Lunch in Campbell, meets on Fridays at 10:45am, at the track at the Campbell Community Center.  We walk the track until 11:45, and then walk to Aqui on Campbell Avenue to enjoy lunch.
All are invited to join us for Fun, Fitness, and Food.
For more information, contact Dave or Susan Sargent at info@campbellunited.org
_____________________________________
New in 2016 – Worship at Work in the World!
Four times each year, there is a fifth Sunday of the month. In 2016, we are trying something new:
On each 5th Sunday, worship will be brief (~20 minutes), joyfully led by our own Gospel Choir.  At the end of worship, the entire congregation will be sent out to be in service for the remainder of the morning. Over the year, we'll have a number of opportunities for service, on and off campus, for every age and ability.
See the Worship at Work webpage.
There will be another project on the final 5th Sunday this year: October (30th). All are invited to join in!  At this service, our music/anthem will be led by the African Choir.
_____________________________________
Now you can give to CUMC using your mobile phone!
Go to your app store to download the app from Tithe.ly
and select "Campbell United Methodist Church" which will route offerings directly to Campbell UMC.
Special offerings will also be listed when applicable.
Download at the AppStore for iOS
Download at the Google Playstore for android
You can also easily set up recurring giving either weekly or monthly with one click. However you choose to give, you will receive an email receipt with the amount given, to what fund you gave, and have access to all your giving history for easy accounting. All information is securely encrypted.
NOTE: According to our contact at Tithe.ly, it may be best if you download the app while in church.
It "geolocates" your phone to find the correct church in the app store.
You also may need to note that according to Google, which is used for the geo-location,
1675 Winchester Blvd is identified as San Jose, not Campbell.
Our contact at Tithe.ly said as long as people are "sitting at the right address", the app store will bring up the correct app even if the city is mis-identified.
_____________________________________
NOTE: To have event, activity and other information posted on this website,
Please send an email with details to: web@campbellunited.org
Save
Save
Save
Save
Save
Save
Save